Watch
Books
About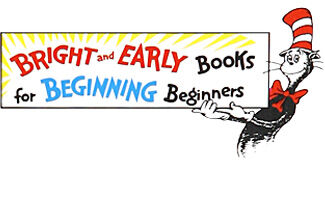 Bright and Early books,which are Illustrated By Dr. Seuss are Good.They have something new for the reader. They help to see the world.
Activities
With Bright and Early Books you'll learn
<gallery type="slider" orientation="bottom">
 Theres a Wocket in My Pocket.jpg.gif|Feel like having a Wocket |linktext= There's a Wocket in my Pocket!
 The-Shape-of-Me-and-Other-Stuff-Dr-Seuss-9780679886310.jpg |Learn About Shadows |linktext= The Shape of me and other Stuf
 Unnamed.png | Feet.......|linktext= The Foot Book
 Mr brown can moo.jpg| .......And Sounds!|linktext= Mr. Brown Can Moo! Can You?

Community content is available under
CC-BY-SA
unless otherwise noted.