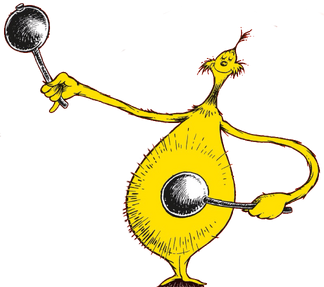 The Drum-Tummied Snum is a creature in If I Ran The Circus. The Snum's act in Morris McGurk's Circus McGurkus is to drum a beat on his tummy. It doesn't hurt him because his belly is mostly numb. If is unknown if all Snums are Drum-Tummied Snums. 
In the Dr. Seuss Video Classic version of the book being used for video, He plays an American patriotic song on his belly called "My Country Tis of Thee (America)" 
Community content is available under
CC-BY-SA
unless otherwise noted.